Welcome To
Cookie's Photo Gallery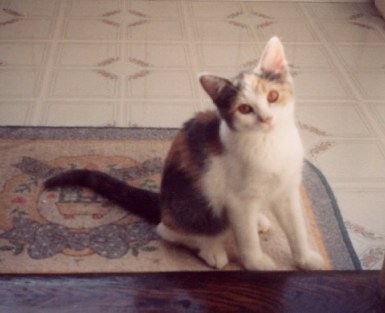 She was just a little kitty here ... catching a breeze on the back porch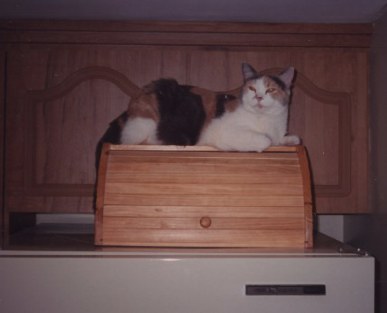 The breadbox seemed to satisfy her quest for height!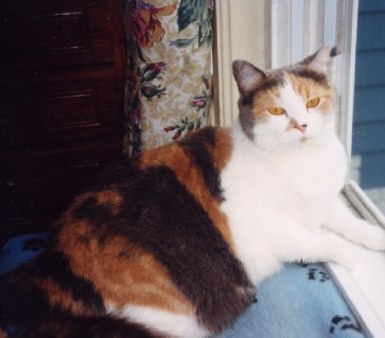 Enjoying the sun and fresh air on her "Cat Napper" in the bedroom window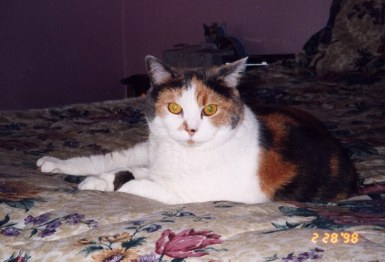 Relaxing on the bed ... ahhh ... this is the life!
All curled up on "Magic Blankie"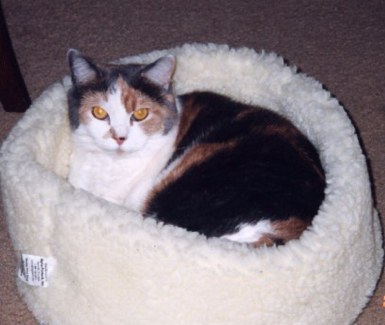 Here she is lying in her "Kitty Cup" on Christmas Morning ... Thanks "Santa Paws"!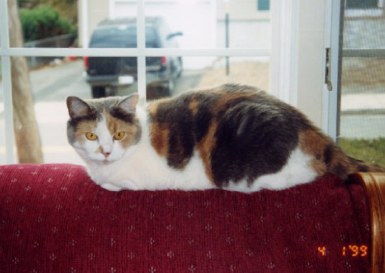 Another of her favorite places to rest ... on top of the love seat watching the world go by.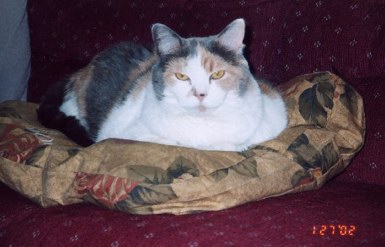 Hey, are you done snapping my picture yet? I want to take another nap!


Back to Cookie's Page Back to Ameowica's Most Wanted