Welcome To
Jasmine's Photo Gallery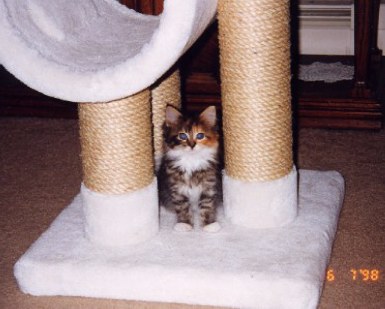 Here's Jasmine the day after she came home. Look how little she was!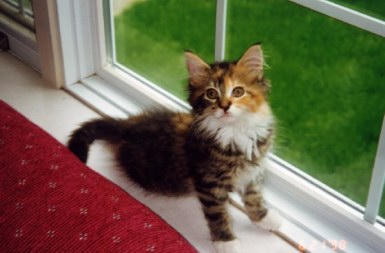 Sitting in the front window, watching the world go by.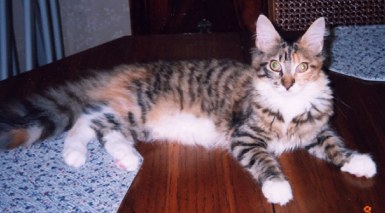 Thank goodness the rest of her grew and caught up to those huge ears!
Mmmm ... snacks! They make me grow big and fluffy!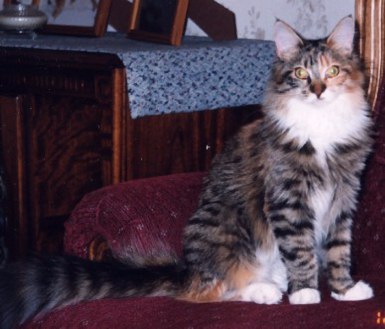 "Don't hate me because I'm beautiful!"
Being a silly-puss ... hanging over the edge of the cat-tree.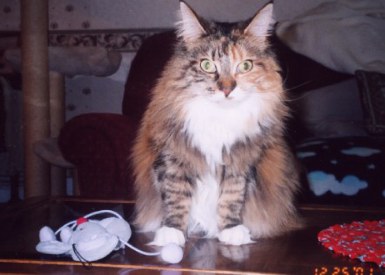 Christmas morning with her new "mousie"
Her famous method of drinking ... Step one ... "DIP"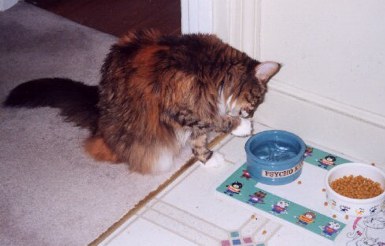 Step two ... "LICK and REPEAT"


Back to Jasmine's Page
Back to Ameowica's Most Wanted