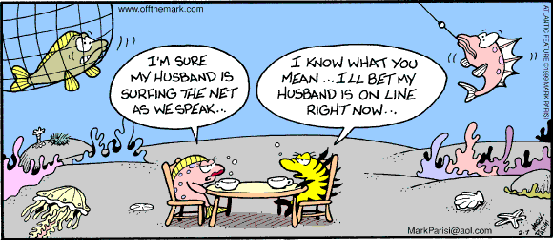 A Message To Tom ...
The Original "Sawfish"
Hey, you!
Well, here's the newest edition of "Scritch World" ...
hot off the cyber-presses!
:::twirlin around::: Whatcha think???
I know it could NEVER be as good as a "Sawfish Original",
but hey, it's not half-bad, is it? (wink wink)
You taught me well, "Oh Webmaster"!!
It sure is a far cry from the days when we
poured over our html code books
and typed a bazillion lines just to get a hit-counter, eh?
:::snifflin::: Steve Case would be so proud!
(Uhhh not that he plans to ever reinstate your membership LOL)
You just know my "Ocean of Fun" would never be complete
without a "sawfish", so allow me to raise a fin
and upload this pic as a salute to you :)
If you're still out there ... drop me a line (pardon the pun!)
I miss you, my friend!
Take care and as always ... be good to you.
The address is the same ...
(Oh, and hey ... put something in the subject line that will let me
know it's you - I still get tons of junk mail!)
Ok ... that's enough! Now get back to my "Ocean"!

Back to the Ocean of Fun