Welcome To Scritch's

Ocean Of Fun!
Slip into your scuba gear
and dive on into the Ocean of Fun!
Here in the ocean of fun, you will find some links to some
fun and interesting places. Enjoy!
Remember ... if you get lost along the way (or chased by a shark)
just click the "back" button on your browser and you'll return safely to the Ocean of Fun.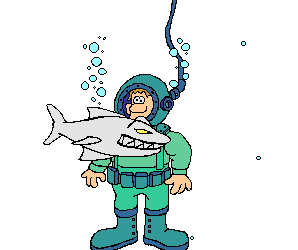 Are you ready? Then let's begin your journey!
Each section of links is labeled ... if you don't like what you see,
scroll down .. there's bound to be something here for everyone!

Games
(watch out ... these can be habit-forming!)
The games on these sights only require a brief download and are all FREE!! Many of these games are played against other live players - so go ahead, get competitive!

Boxerjam.com

Strike a Match, Out of Order,

Know It All ... just to name a few.

Pogo.com

Poppit!, Spooky Slots,

Word Riot ...and many many more.

(Remember to register - you can win $$)

Games.com

Some of your classic board game favorites - online! Monopoly, Boggle, Scrabble, and many others.

Many realistic slot machines to choose from. Enjoy the thrill of getting three 7's without losing your shirt!

Some more original (and free!) games. Try Glinx, Gem Drop and Text Twist.
Search Engines
Looking for a web sight but don't know the name?
Looking for a lost love or an old friend, perhaps?
Or are you just a stalker? Have a search on me!
Google

My personal favorite

Yahoo

Very popular ... very good




Lycos

Tripod made me do it (ha ha!)

Ask Jeeves

When all else fails ...

Jeeves to the rescue!




Switchboard

People searches, maps and lots more

WhoWhere

People searches and maps

Anywho

People and business searches plus reverse-lookup




Yahoo

People Search

Telephone and E-mail searches




Online Greetings
Is someone's birthday coming up? Is it a holiday season? Do you
owe someone an apology? Let that "special someone" know you
are thinking of them ... send a greeting card!
(Some are free, some require a small membership fee)
Blue Mountain

Huge selection of e-cards for all occasions

123 Greetings

Lots of cards plus virtual flowers




American Greetings

Lots of animated and interactive cards

Message Mates

Funny greetings to download and send.

This one is for the adults ;-)
This cute lil fishy is called a "sawfish" ...
Speaking of Sawfish ... if you're still out there, Tom
Other Cool Stuff
The following links are to some very unusual and cool places that
I have stumbled across during my many journeys in cyberspace. Enjoy!
TheSpark.com

A great place for people with a sick

sense of humor. (Yes, I visit often!)




The Dialectizer

Gives your ordinary text a funny

twist - for example:

"Redneck", "Jive", or "Pig Latin"

dMarie Time Capsule

Ever wonder what else was happening

on the day you were born? Let's face it, you weren't the ONLY news that day! Enter your birth date and find out!

UComics.com

Daily installments of all your favorite comics ... Calvin & Hobbes, Garfield and (of course) Foxtrot ...

just to name a few

The Flying Cow

Frustrated? Angry?

In a foul moooooood? Toss a cow!! You'll feel much better!

Hondo's Magic

A silly little card trick.

Pay attention!




FBI Search

This is amazing! Enter just a small bit of info and it displays a picture of the person you are searching for!

Coloring.com

This one's for the kids ... or the little kid in all of us

AnyBirthday.com

Enter the person's name and zip code

and find out when they were born.

Virtual Bubble Wrap

G'head ... pop some ... you

know you wanna!
Interested in today's weather report?
Give this neat little link a try!
(This is what the weather is like in *my* neck of the woods!)
Recipe Links
Looking for something good to eat?
Check out these sights for all kinds of free recipes.
Excellent sight! Fellow cooks will write reviews to let you know if the recipe is a keeper or a flop!





Lots of great recipes from major cooking magazines. This sight also features reviews.

Recipes and tips from famous

"Food TV" Chefs

Yeah, yeah, yeah ... she's obnoxious, but she does have some good recipes (If you can find them! The layout of this sight changes often.)

Well, folks, that's about it for the "Ocean of Fun"
I hope you were able to hold your breath underwater this long! (hee hee)
Check back from time to time ... there are always new updates in the works.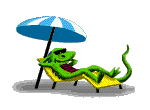 For now, I'm going to kick back and relax a bit ... thanks for stopping by :-)

Ok .. so there is one last link on this page ...
but you need the password to view it (wink wink)

Back to Scritch World